ACCESSORIES
Protective Phone Bag

Regular price

Sale price

$14.99

Safety Whistle

Regular price

Sale price

$6.99

Bubble Swim Cap

Regular price

Sale price

$18.99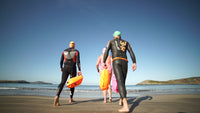 BE SAFER BE SEEN
Through experience and research, we aid safe outdoor swimming worldwide. Swim Secure® products are designed for open water swimmers to #BeSaferBeSeen as well as providing waterproof storage during your swim.
FIND OUT MORE
WHAT PEOPLE ARE SAYING ABOUT SWIM SECURE
"My favourite swim secure item! The main thing I love about the large variation of this bag is that I feel so incredibly safe when swimming with it - it has so much buoyancy that when I stop in my long swim for a rest I can haul my whole body up onto it and just bob around in the waves of the sea safely!"

@TonicoftheSea - Katie Maggs
"I got this to see if it was any good for cross country swimming and it was perfect! I was able to use it to hike and then swim and hike then swim across the country side in Spain. Perfect to keep your hiking gear dry whilst you swim. Great as a tow float too."

Karen Parnell
"Warm and comfortable. Have had one of these for a couple of months now, keeps my head warm in the water and when I get out, so comfortable I sometimes forget I've still got it on! Have aways found silicone hats very tight before. Getting another for a change of colour. Was going to go neoprene but don't think I'll bother now. (If it gets colder I might double up)"

Fran
OUR LOCATIONS
The Swim Secure range is available worldwide through selected retailers. Find your nearest Swim Secure stockist.
FIND OUT MORE